PARK-IN-A-BOX
As part of the LA2050 competition in 2013, SALT partnered with ERW Design to develop a strategy for helping non-profits utilize and activate empty lots in communities where they are working
.
By creating a series of transformable shipping containers that could be outfitted with supplies ranging from tables and chairs to gardening equipment and sound systems, non-profits could request and quickly deploy equipment and supplies in empty lots to quickly create park-like destinations.
"PARK-IN-A-BOX is a pop up park that moves between the under-utilized open space and empty lots throughout Los Angeles, merging the energy of a travelling circus with the irresistible appeal of a hometown fair."
-ERW Design
"Park-in-a-Box is a kit of park essentials – chairs, tables, umbrellas, kids' playgrounds, bbq grills, etc. – as well as specialty items requested for particular initiatives- inflatable installations, projectors, sound system, staging areas, and lights. Once the contents are unpacked, the containers themselves unfold and transform into visual anchors of the park. Voila! The park is ready!"
-Proposal Excerpt, SALT and ERW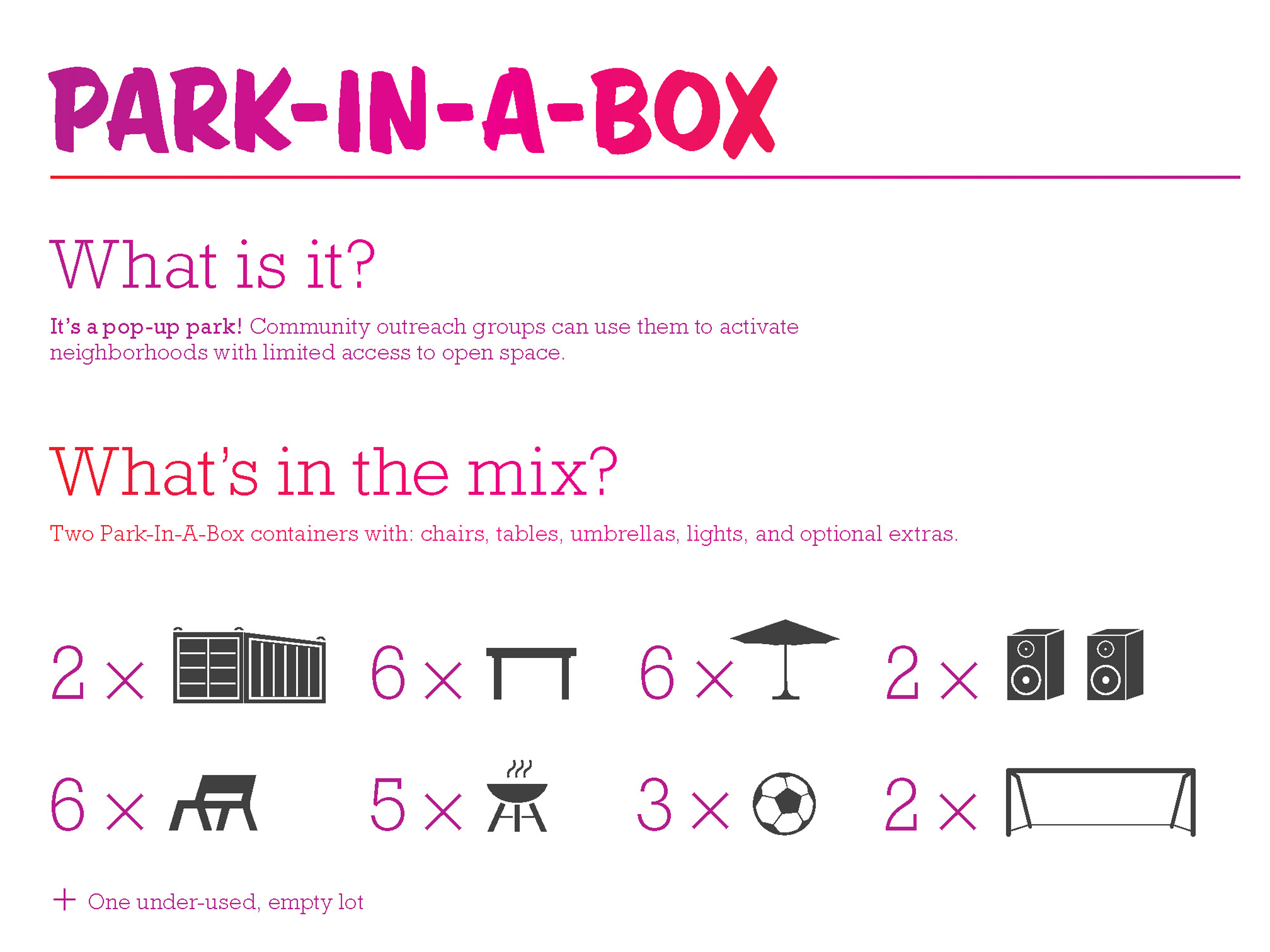 Material explaining the Park-in-a-Box concept.