Monday, June 10 / 2019
SALT Promotions
We are excited to announce that Mike Tramutola is now a Senior Associate. Mike has been leading the landscape efforts on several mixed-use developments in both Los Angeles and Detroit as well as a
Buddhist retreat
in Hacienda Heights.
Thursday, January 24 / 2019
Claire Bowin to speak at SALT
Join
LALA
and SALT on Thursday, January 24th, at our new office in Chinatown for good company and lively discussion with Claire Bowin, Senior City Planner for the
City of LA Urban Design Studio
.
The Department of City Planning is updating its
Citywide Design Guidelines
and invites members of the landscape design community to share ideas on the range of topics that should be included in the update. The update to the Guidelines are being organized around three spatial categories: right-of-way, site plan and the building. The guidelines are intended to assist projects in meeting the City's three design approaches which include: Pedestrian First Design, 360 Degree Design and Climate Adapted Design.
Details:
7PM Thursday, January 24th
SALT Landscape Architects
423 Gin Ling Way
Los Angeles, CA 90012
Monday, December 17 / 2018
SALT Moves to Chinatown!
After five years in the Fashion District, we are excited to announce that our office has moved to
Chinatown Central Plaza!
We are grateful for our time in the beautiful space we left behind in DTLA, and for our friends and collaborators there.
You can now find SALT and
RADAR
on the second floor of this glorious historic building. This gem previously housed the
Hong Kong Cafe
, a premier punk rock club in the 70s-80s - a history we relish.
We love our new neighbors and are settling right in. Please stop by and say hello!
Our new address is 423 Gin Ling Way / Los Angeles / CA 90012

Thursday, November 15 / 2018
Allen Compton Lecture at the Otis College of Art and Design
Last Thursday, our founder Allen Compton spoke at the
Otis College of Art and Design
about humanizing the city and the collaborative design process at SALT. Formed around a snapshot of work currently on our table, this lecture confronted the ever-shifting range of typologies in landscape architecture and examined LA as a unique, shifting ground for discovery and innovation. A big thanks to everyone who attended, and to the folks at Otis for coordinating the lecture.
https://www.otis.edu/calendar/allen-compton-salt-landscape-lecture
Allen Compton lecturing on Humanizing the City at Otis.
Friday, November 09 / 2018
CalPoly Studio Visit
We had the pleasure of hosting a group of students from the
Landscape Architecture Department at Cal Poly San Luis Obispo
at our DTLA studio. During the visit we discussed landscape practice in California, the history of SALT, and the vision we have for landscape in LA. We loved having this opportunity to host and hear from students! Many thanks to Nathan Torres for organizing the event.
The Landscape Architecture Department at Cal Poly SLO (Courtsey Cal Poly SLO).
Monday, October 15 / 2018
SALT Hire
We are excited to announce that Hyunch Sung is the newest member of the SALT team! Drawn to the social, sculptural, and imaginative aspects of landscape and place, Hyunch has worked with both land artists and landscape architects. She values engaging with the community and being a good listener.

Prior to coming to California, Hyunch designed playgrounds as a part of the New York Community Parks Initiative, and more recently has been working in Los Angeles on a diverse set of residential, commercial, civic, and institutional projects. She approaches each project with a desire to create something distinctive and resonant.

Hyunch studied literature and film theory at Amherst College and received her MLA from the Rhode Island School of Design, and is a senior designer at SALT.

Thursday, September 13 / 2018
Allen Compton, Mia Lehrer, and Cliff Garten on the Future of Landscape Architecture in Southern California
Monday, July 23 / 2018
SALT Hire
Eri Yamagata is the newest addition to our growing team at SALT, and we are thrilled to have her on board! Eri has a Masters Degree from Harvard Graduate School of Design in Landscape Architecture and a Bachelor of Fine Arts in Architectural Design from Parsons The New School for Design. Her interests in fabrication and community engagement led to her involvement in public art installations in New York City and an exhibition at the Setouchi Triennale Art Festival in Japan.

Prior to joining SALT, she worked for three years at Future Green Studio, focused on material prototypes and urban flora. Her passion is designing dynamic interactions and performances amongst the community, ecology and culture of a site.


Monday, June 04 / 2018
SALT Hire
We are very excited to bring Jose Devora onto the SALT team! With broad experience in landscape design, construction and maintenance, Jose has worked on high schools, housing, masterplans and has completed multiple residential projects.

His curiosity about environmental design emerged from his upbringing in the heterogeneous city of Los Angeles, and as a designer, he is interested in landscape architecture as a catalyst for ecological performance and social impact. Jose is a Graduate of Cal Poly Pomona and has previous experience at Stoss Landscape Urbanism.
Tuesday, March 06 / 2018
SALT Promotions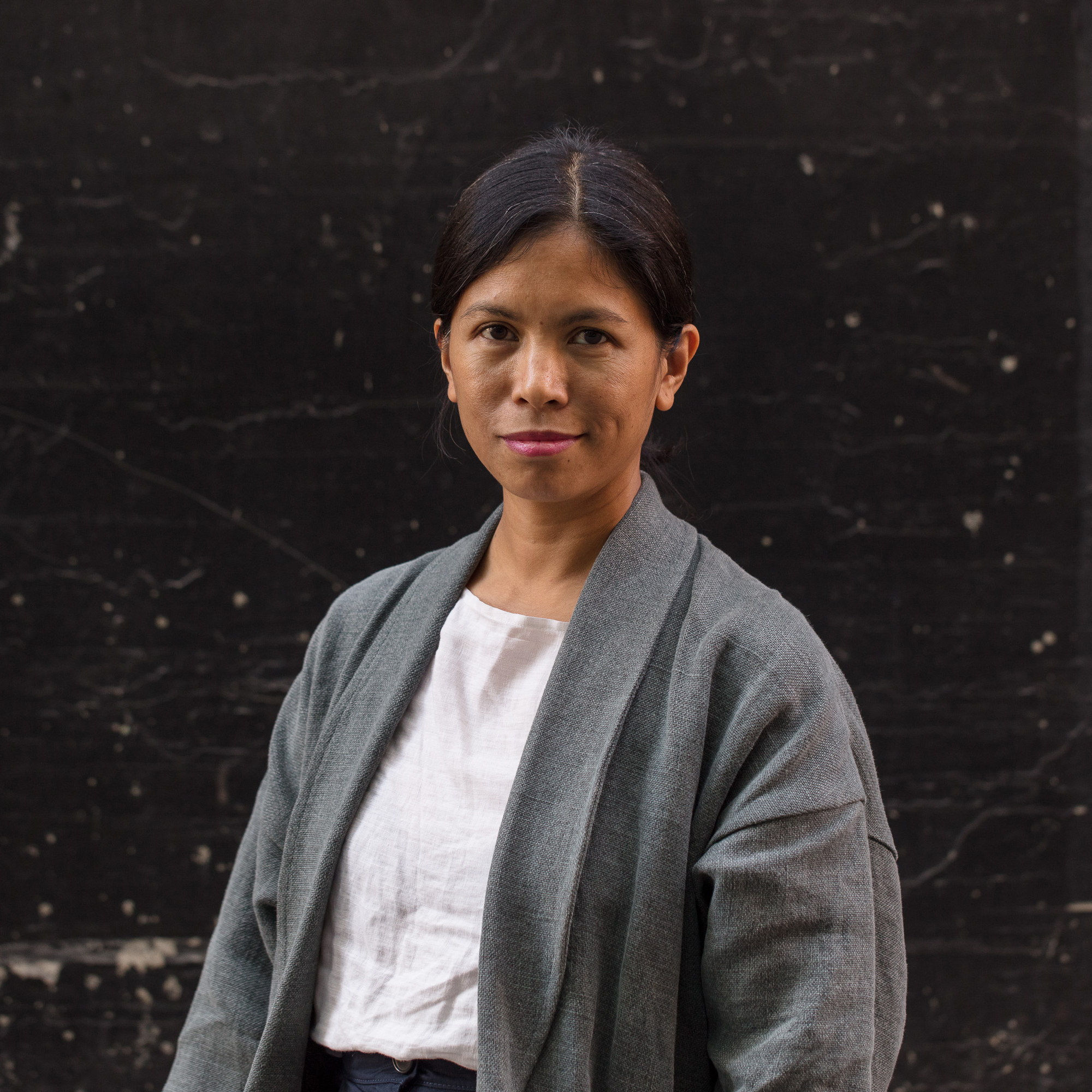 SALT is pleased to announce the promotion of three Senior Designers to Associate level:

Sarah Lindell who has been at SALT since 2013, previously worked at Ahbe Landscape Architects and GreenTree Lansdcaping.

Mike Tramutola joined the SALT team in early 2017. He previously worked at Rios Clementi Hale Studios in Los Angeles and Hargreaves Associates in San Francisco

Grace Sullano joined SALT in 2017. She previously worked at Los Angeles based Architecture and Design offices including Plac-e, Orange Street Studio, and John Kaliski Architects.

Wednesday, January 31 / 2018
Making LA Age-Friendly
On Wednesday, the team at SALT attended an exhibit hosted by USC Dornsife Spatial Sciences Institute faculty and students in the
USC Age-Friendly Los Angeles "Wicked Problems" Practicum
. This exhibit focused on how cities, developers, designers, and everyone in-between can come together to make urban environments safer and more livable for the elderly.
From emergency evacuation plans to bus benches, crowdsourced pedestrian crossings to free flu shots, these students inspired our team with their empathy, ambition, and talent.
Thanks USC!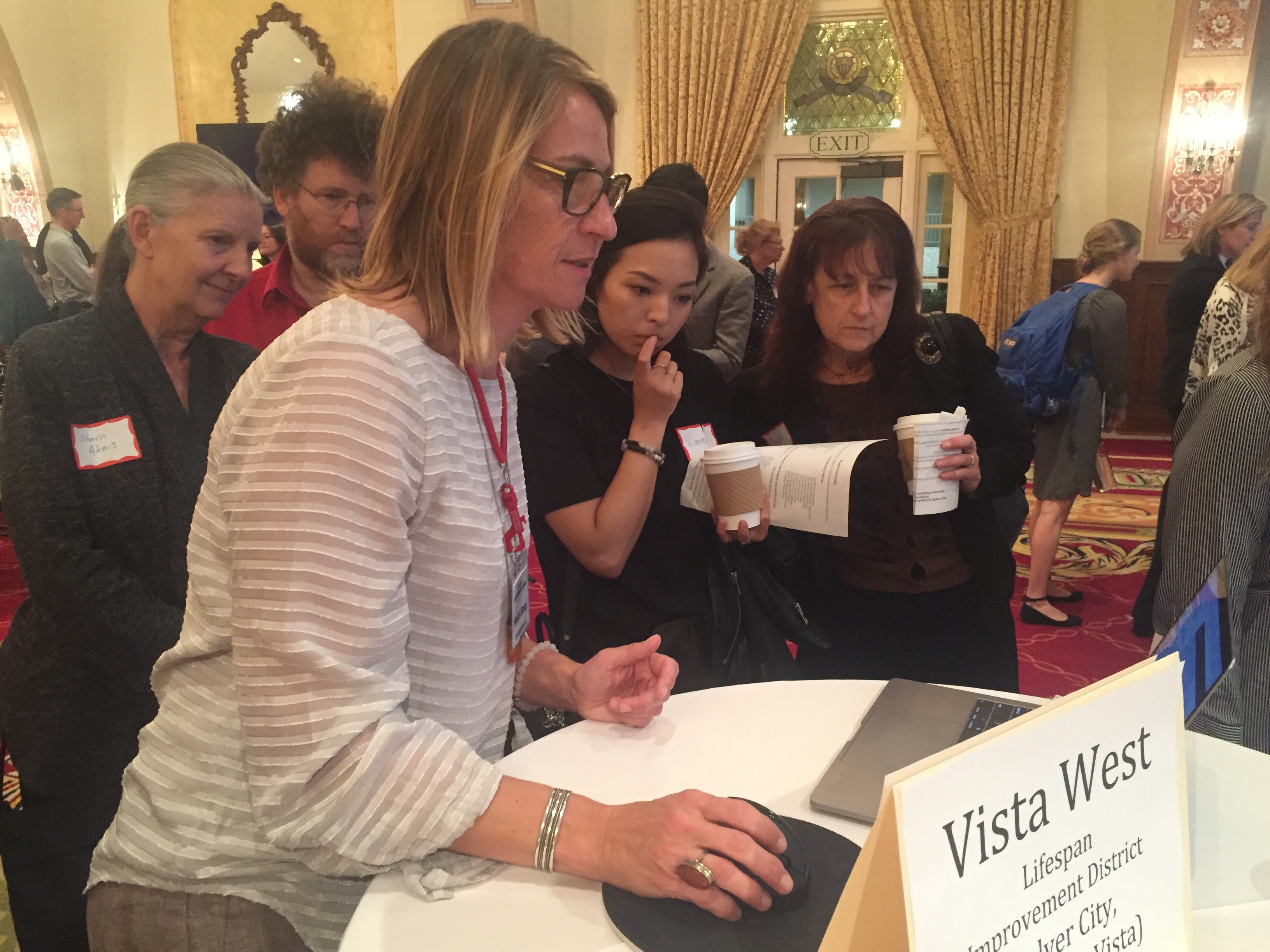 Photos of the Wednesday event (Top photo courtesy USC)
Tuesday, January 09 / 2018
Homeland Lab interviews Rachel Allen and Allen Compton on homelessness in LA
Allen Compton and frequent collaborator Rachel Allen are interviewed in this
Homeland Lab
Podcast. Homeland Lab is a podcast series "exploring the interstection of public space and homelessness."
Listen here.
On today's podcast I interview Allen Compton, Principal and Founder of SALT Landscape Architects and Rachel Allen of Rachel Allen Architecture, who, among other projects, are helping to reimagine one of the more contested public spaces in America: Pershing Square. Our conversation in their studio space in Downtown LA's Fashion District, was discursive and exploratory, probing the themes of homelessness, architecture, landscape architecture and urban design and exploring how those design disciplines are poised to respond to the challenges of homelessness in a city where the phenomenon is most prevalent and widespread. We explore the deliberate design of Skid Row, Allen's work for the Skid Row Housing Trust and the future of downtown LA's open spaces, but we started the conversation with their reflections not as designers, but as Angelinos.
-Homeland Lab
Thursday, November 16 / 2017
Mike Tramutola to speak at the A+D Museum
As part of the Shaping Environments Landscape Lecture Series, SALT Senior Designer Mike Tramutola will speak Thursday night at the Los Angeles Architectuer and Design Museum in the Arts District.
Following the success of our Building Beautifully in LA series, A+D Museum is delighted to present the Shaping Environments: Landscape Lecture Series.

Mike Tramutola, Landscape Architect and Senior Designer, SALT Landscape Architects

Over his career with Rios Clementi Hale Studios in Los Angeles and Hargreaves Associates in San Francisco, Mike has completed projects at a wide range of scales from urban to domestic, winning awards in Design, Innovation and Sustainability. In service of clients such as the General Services Administration, California Institute of Technology, Woodbury University, Stanford University, and NBCUniversal, Mike has developed detail design, written development guidelines, and overseen the construction of streestcapes, plazas, courtyards, playgrounds, and parks. Born in the Central Valley and raised in the Bay, Mike is fascinated by California, our own particular seasons, geography, peoples, food and plants. Mike is a graduate of Oberlin College and the University of Virginia, and has been a visiting design critic at USC, Woodbury, and California College of the Arts and serves as a mentor to design graduates and high school students.

Tickets $5 at the door. Free for A+D members.
-A+D
October / 2017
Podcast: Claire Latane and Allen Compton on landscape in LA and cofounding LALA
In the fall 2017 edition of
LArchitect: The Landscape Architecture Podcast
, Allen and Claire discuss LALA:
http://larchitect.org/lala/
Allen Compton is the Owner and Principal of SALT Landscape Architects in Los Angeles, CA, and Claire Latané is Senior associate at Studio MLA in Los Angeles. Claire and Allen also comprise 2 of the 3 founders of "LALA" which stands for Los Angeles Landscape Architecture. This collective group of design professionals positions itself to be both a resource and platform for investigation for landscape architects in Los Angeles.
October / 2017
Allen Compton interviewed in Landscape Architecture Magazine
In "
Paint the Town Gray,
" an article by Timothy A. Schuler for
Landscape Architecture Magazine
, our very own Allen Compton reflects (pun intended) on the applications of painted asphalt.
Allen Compton, ASLA, a principal at SALT Landscape Architects and the cochair of the Los Angeles Department of Transportation's Pedestrian Advisory Committee, is curious to see the results. But he also wonders whether or not there might be urban side effects, such as a decrease in the visibility of road striping, or troublesome glare.

The biggest question may be to what extent a local reduction in temperatures helps the world at large. A 2017 study conducted by scientists at the Department of Energy's Lawrence Berkeley National Laboratory, which has consulted with Los Angeles on its pilot, compared traditional pavement and coatings like CoolSeal and found that the additional energy and emissions needed to produce the latter exceeds any energy savings achieved through lower surface temperatures. In other words, these coatings could have a net-negative environmental impact.

-"Paint the Town Gray,"

October / 2016
Allen Compton and Lauren Hammer featured in My Livable City
The
Oct/Dec 2016 Issue
of
My Livable City
, focusing on urban infrastructure from water management in the Netherlansd to the subways of Tokyo, Allen Compton and Lauren Hammer discuss "approaches to integrating pedestrian, parkalnd, and storm water infrastructures, as a way of rethinking place-making in drought-stricken Southern California."
Friday, February 5 / 2016
Allen Compton debates "Drought and Beauty" during the Landscape as Necessity series for the Arid Lands Institute
As part of the ongoing Landscape as necessity series, Allen Compton of SALT debated on a panel with Els Verbakel and Elie Derman (Derman Verbakel Architecture, Tel Aviv), with Rennie Tang ( Cal Poly Pomona, Landscape Architecture Program) as moderator.

The event took place Friday, February 5, 2016 , 6 pmLA Cleantech Incubator, 525 South Hewitt, Downtown Los Angeles, CA 90013.

The series was organized and sponsored by: USC, Graduate Landscape Architecture + Urbanism Program; UCLA, Extension Program in Landscape Architecture; Cal Poly Pomona, Landscape Architecture Program; Arid Lands Institute; LALA, Landscape Architects Los Angeles; Mia Lehrer + Associates